Gristmill Guide for Foodies!
Foodies rejoice when it comes to visiting Bath County. Where else can you visit a place that is 85% National Forest, but 100% full of good eats!!!!
Day One
Check into your room and then, once you are settled, pop over to the
Waterwheel Restaurant
. The Simon Kenton Pub opens at 5:00pm. The bartender will delight in making you a hand-crafted cocktail to wet your appetite. If the weather is nice ask to sit outside on the back deck. It's a hidden gem at the restaurant complete with a small gas firepit, soft-seating, and the sweet sounds of the Warm Springs Run babbling by. Once you get seated for your reservation be sure to ask your server about their favorite dish. Rest assured they have a few! And don't forget to pop down to the wine cellar. You'll find the gears of the old mill/wheel down amongst some of the finest wines sold in Virginia. In fact, we are lucky to get allocated wines that don't ever step foot in other restaurant or wine shops in the state, so you know you are getting a one-of-a-kind bottle hand selected by our sommelier/chef/owner.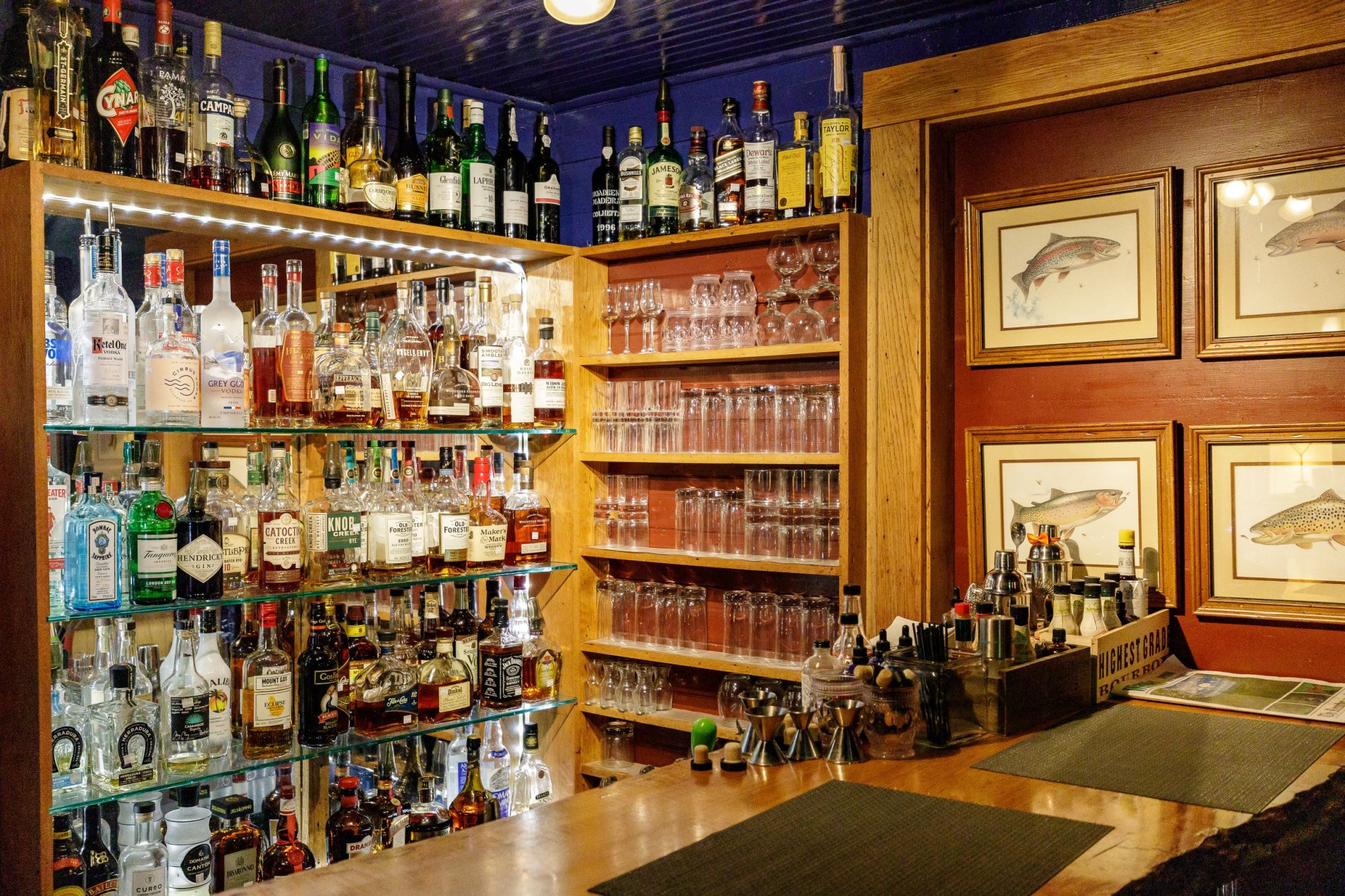 Day Two

After waking to a breakfast prepared in our scratch kitchen (pro-tip: enjoy it outside in the square if weather permits), it's time to start your day. Obviously you are here for the good food, so walk up to the
Garden Room Cafe at the Warm Springs Gallery
. Their freshly made sandwiches, salads, and soups will surely please your palette. Once there, you're just a hop, skip, and a jump from
Troddenvale at Oakley Farm
. This cidery is Bath County's newest foodie experience. On Saturday afternoons (only Saturdays right now), they offer a tour of their cider making process, or you can enjoy a tasting of their cider along with a cheese and charcuterie board in their newly renovated cider barn. Spend your afternoon lazily sipping on cider under their old oaks and enjoy the peacefulness that is the village of Warm Springs.
Later that day you'll want to get ready for dinner at
Les Cochons d'Or
. Kate and John partnered with Kyle and Crystal Krieger to open this funky French-inspired restaurant in 2014. It's been crushing it ever since, and recently opened an all-day cafe aptly name the
Jackson River Cafe
. The cafe serves breakfast from 8am-2pm Friday-Tuesday so check that out before you leave town the day you checkout. Now back to dinner...Chef Kyle is a whiz in the kitchen and is always whipping up something new and exciting. Be sure to try their smoked old-fashioned, which they will prepare tableside. Crystal is a Master Sommelier, so she knows a thing or two about great beverages. You won't be disappointed!
Day Three

As mentioned above, treat yourself to breakfast at Jackson River Cafe before leaving. Also before you go make sure to pop into the
Milk House Market
for a sando for the way home and some other gourmet treats!
Other Foodie Delights to Try:

Jefferson's at the Omni Homestead
Woody's at the Omni Homestead
Bacova Beer Co + Kitchen
Foodlore Fridays at Oakley Farm